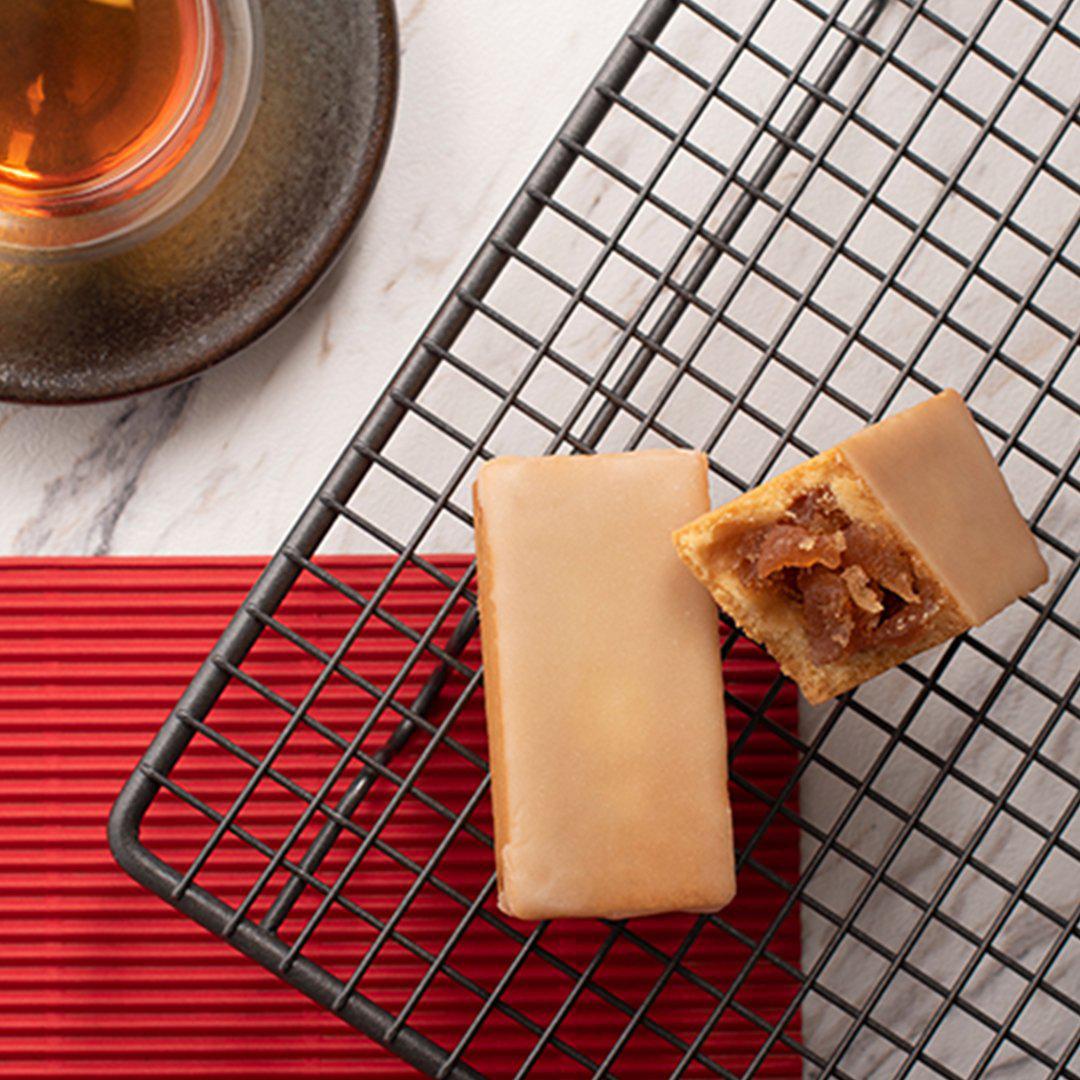 Best Before: Min 2 weeks

Kougyoku Apple is a unique variety of red apples known for their right combination of crunchy sweetness and tanginess. Originates from the cool-dry climate of Tsugaru Fuji in Aomori Ken, Japan.
No Artificial Additives
Together with a Japanese master chef, we invented a secret curing process for retaining its natural UME flavors without the use of any artificial additives.
Individually Wrapped
Each Apple Cake is wrapped in a customized washi paper that seals out oxygen, humidity & almost all air molecules to seal in the goodness from all the premium ingredients used.
Every Detail Curated
The size of each Apple Cake was specially designed such that it's big enough to share or just hitting the sweet spot for personal enjoyment.
Special rates available for orders above $1,500. Please contact hello@sunnyhills.com.sg to find out more
Ingredients: Apple, Flour, Sugar, Butter, Eggs, Condensed Milk, Water, Milk Powder, Cheese Powder, Lemon Juice, Salt
Serving Size: 45g (each piece)
Nutrition Information (per serving): Calories 181kcal, Protein 1.6g, Total Fat 7.4g (Saturated Fat 5.1g, Trans Fat 0.0g), Total Carbohydrate 27.9g (Dietary Fiber 0.8g, Suger 17.1g), Sodium 41mg
Product contains gluten (wheat flour), eggs, dairy products.
Please store cakes in a cool and dry place away from direct sunlight
Delivery may be delayed due to peak seasons (festive and double digit sales days), bad weather, traffic conditions or other unforeseen circumstances.
Free Delivery (to 1 location, Singapore only) for any single order higher than SG$150.
For overseas delivery, please note that additional custom duties and other local charges may apply upon arrival. Please check destination country's regulations.
Share