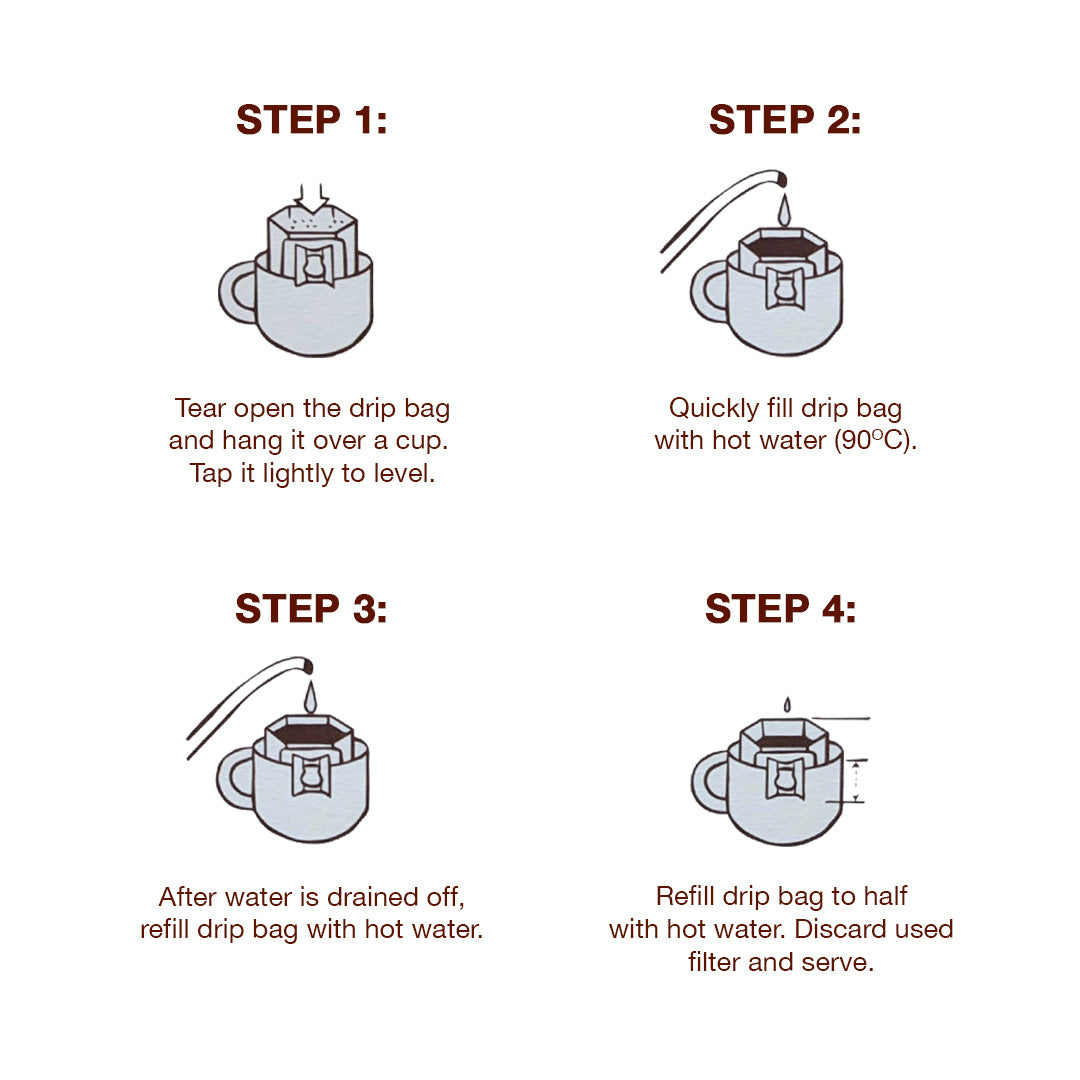 Durian Roll 8pc + Coffee or Tea (Mother's Day Gift Bundle)
This gift bundle consists of 1 box of Coffee No. 5 or Oolong Tea (6 drip-bags), 1 box of FORBIDDEN Durian Roll (8pcs), 1 bag & 1 Mother's Day greeting card. 
FORBIDDEN D24 Durian Rolls are made with a French Cookie [Langues de Chat] recipe and premium D24 durians from Pahang. Bursting with rich durian aroma. They are 5 times thicker than your typical egg rolls & don't fall into pieces when you pick them up.
Coffee No. 5 is light-bodied and leaves a long lingering fruity note that accentuates the butter and fruit flavours of our Sunny delights for an elevated savoury experience.
Conveniently packed in a drip bag, enjoy a perfect brew to soothe travel bugs or for a relaxing weekend at home. Makes a much-needed boost at work when paired with our Pineapple Cakes or Durian Rolls.
Delivery may be delayed due to peak seasons (festive and double digit sales days), bad weather, traffic conditions or other unforeseen circumstances.

Free Delivery (to 1 location, Singapore only) for any single order higher than SG$150.

For overseas delivery, please note that additional custom duties and other local charges may apply upon arrival. Please check destination country's regulations.
Special rates available for orders above $1,500. Please contact hello@sunnyhills.com.sg to find out more
Share