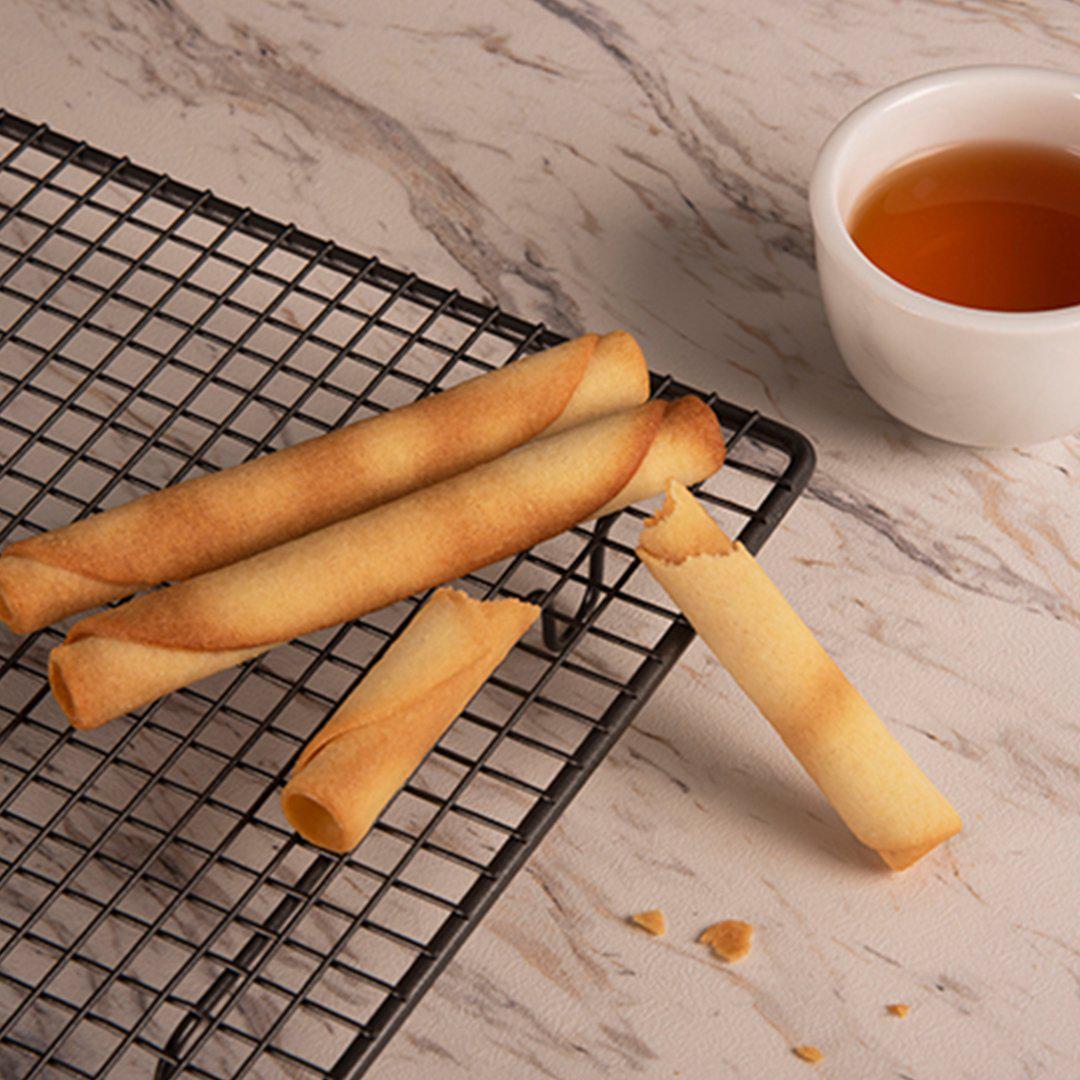 D24 Durian Roll (8pcs) x2 Boxes [CNY PRE-ORDER]
This item consists of 2 boxes of D24 Durian Roll (8pcs). 
Best Before: 2 Feb or later
A twist from the classic love letter egg rolls, these D24 Durian Rolls by FORBIDDEN are made with a French Cookie [Langues de Chat] recipe and premium D24 durians from Pahang.
The end result is a FORBIDDEN Love Letter bursting with rich durian aroma. They are 5 times thicker than your typical egg rolls & don't fall into pieces when you pick them up.
Natural Ingredients
Baked with all-natural ingredients and premium D24 Durians carefully harvested from plantations in Pahang. No additives are used.
Individually Packed and Sealed
Each D24 Durian Roll is individually packed to maintain freshness and crispness.
About FORBIDDEN
FORBIDDEN is part of SunnyHills World Project, working with partners around the world who share the same passion for the environment and the people who care for the land.
Special rates available for orders above $1,500. Please contact hello@sunnyhills.com.sg to find out more
Ingredients: Butter, Egg White, Durian, Sugar, Almond Powder, Flour
Serving Size: 10g (each piece)
Nutrition Information (per serving): Calories 59kcal, Protein 1.0g, Total Fat 4.3g(of which 2.5g are saturates, 0.1g is trans*), Total Carbohydrate 4.4g (Dietary Fiber 0.4g, Suger 2.8g), Sodium 6mg
*Naturally present in butter
Product contains gluten (wheat flour), nuts (almond), eggs, dairy products.
Suitable for ovo-lacto vegetarian.
This product is halal-certified. However, there's no halal logo on the box as the packaging were prepared before the certification was completed. Please approach service@sunnyhills.com.sg for assistance if you need to see the halal certificate for this product.
Delivery may be delayed due to peak seasons (festive and double digit sales days), bad weather, traffic conditions or other unforeseen circumstances.
Free Delivery (to 1 location, Singapore only) for any single order higher than SG$150.
For overseas delivery, please note that additional custom duties and other local charges may apply upon arrival. Please check destination country's regulations.
Share