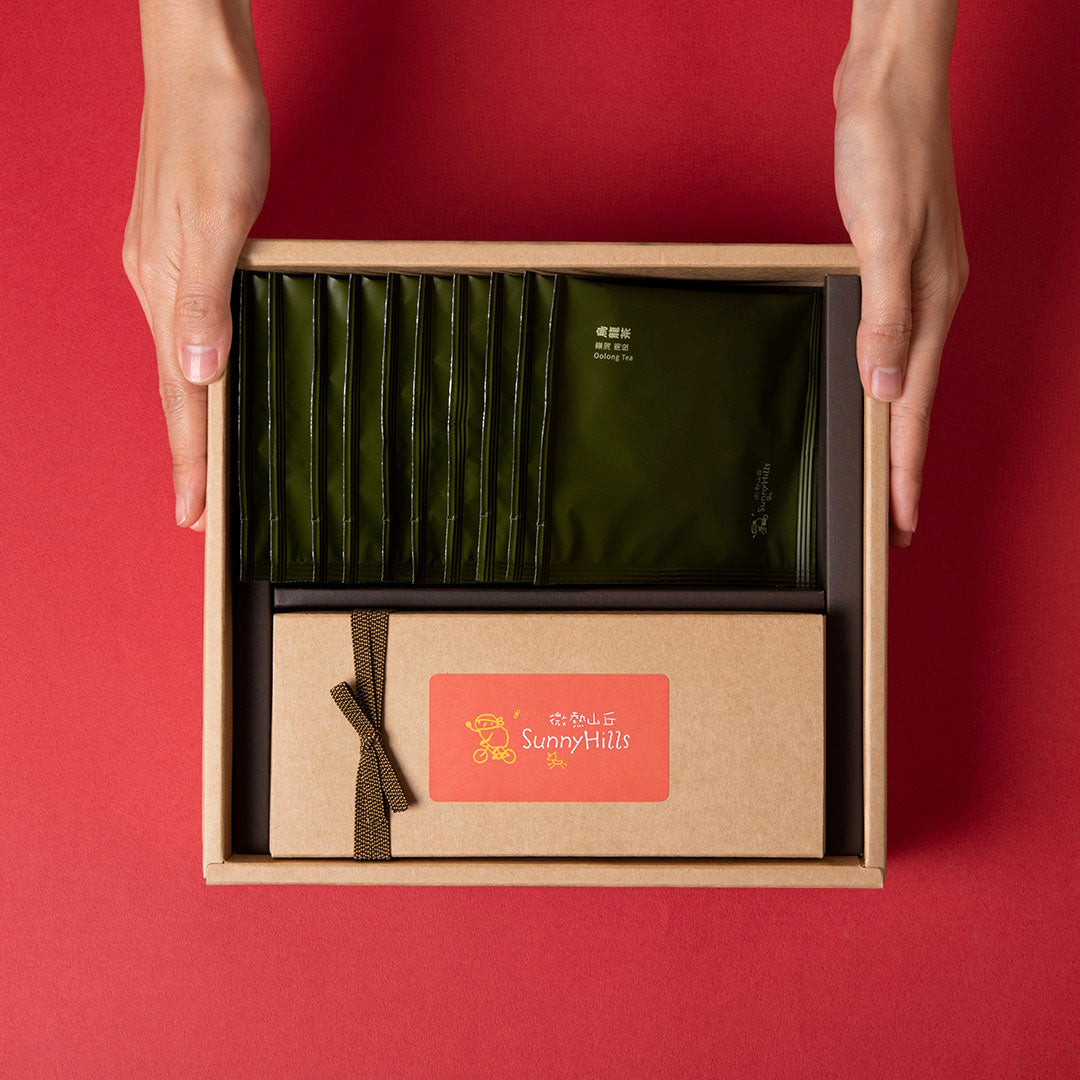 Spring Tea CNY Gift Box (Pineapple Cake 10pcs + Oolong Tea 10 sachets) [CNY2024 PREORDER]
A crowd favourite among gift seekers, the exquisite combination of Pineapple Cakes with Oolong Tea is the perfect gift of self-care for a relaxing tea-time.

This CNY gift set consists of Pineapple Cake (10pcs), Oolong Tea Drip Bag (10 sachets), and a limited edition Year of the Dragon reusable linen totebag.
*Year of Dragon designs will be while stock last basis, depending on delivery/ collection date. A generic CNY design will be used when the Year of Dragon design is out of stock.
Best Before: 23 Feb or later
Best Pineapple Cakes from multiple blind-taste reviews, using only organically grown Taiwan native pineapples. Ranked #1 Pineapple Tart in Singapore by 8Days magazine and TODAY.
Our Pineapple Cakes are made with all-natural ingredients. No artificial additives or preservatives are used. Each Pineapple Cake is wrapped in a customized washi paper that seals out oxygen, humidity & almost all air molecules to seal in the goodness from all the premium ingredients used. 
Pair them with our "Song Bo Ling" Oolong Tea a golden brew that has the warmth and goodness of the morning sun, all captured within a cup. Only the bud and top two young leaves are plucked, dried, fermented, roasted and rolled into a tiny ball.

Our Oolong Tea comes in a convenient drip bag design which allows the tea leaves to fully open when brewed. Each tea bag can be brewed up to 2-3 times.
Delivery may be delayed due to peak seasons (festive and double digit sales days), bad weather, traffic conditions or other unforeseen circumstances.

Free Delivery (to 1 location, Singapore only) for any single order higher than SG$150.

For overseas delivery, please note that additional custom duties and other local charges may apply upon arrival. Please check destination country's regulations.
Special rates available for orders above $1,500. Please contact hello@sunnyhills.com.sg to find out more
Share