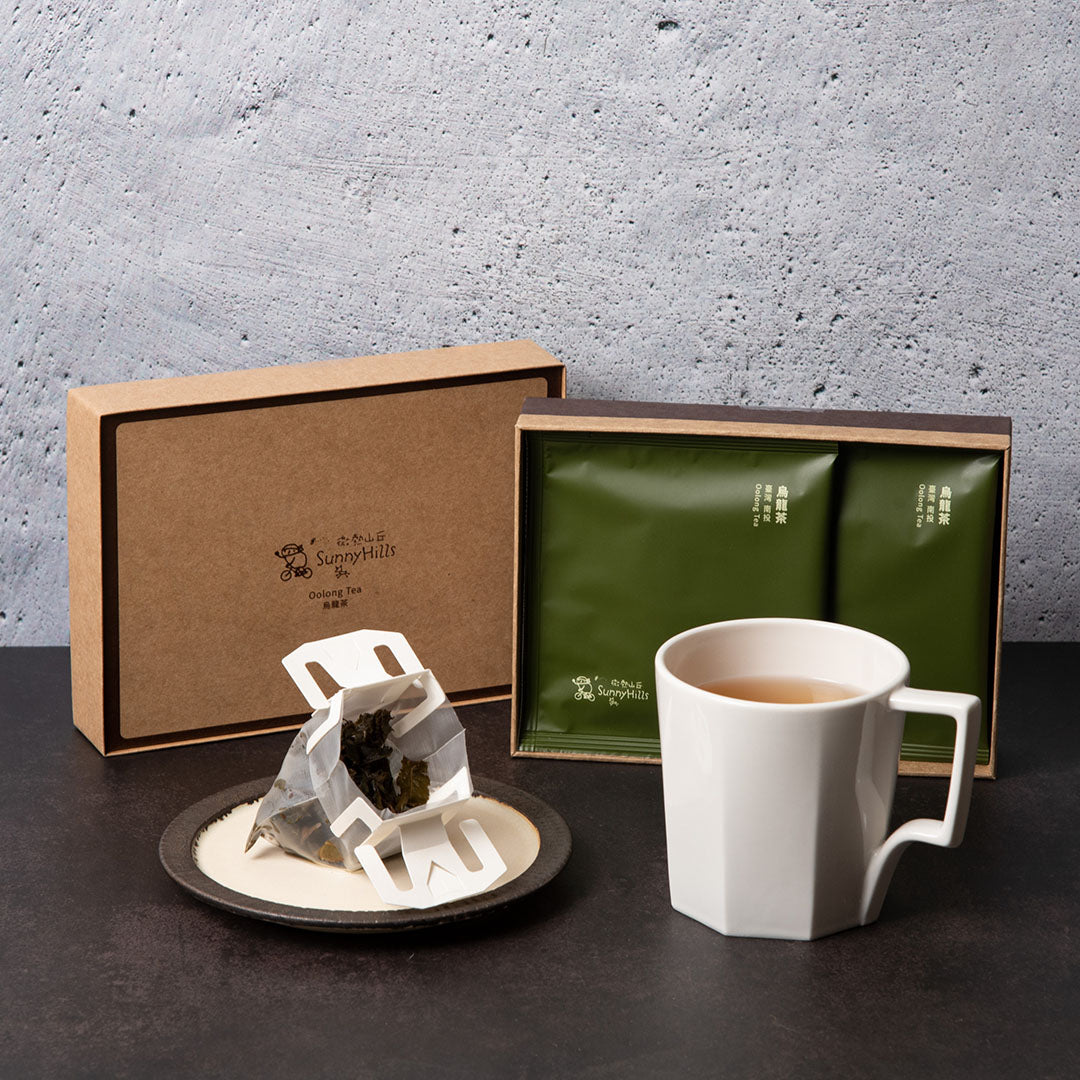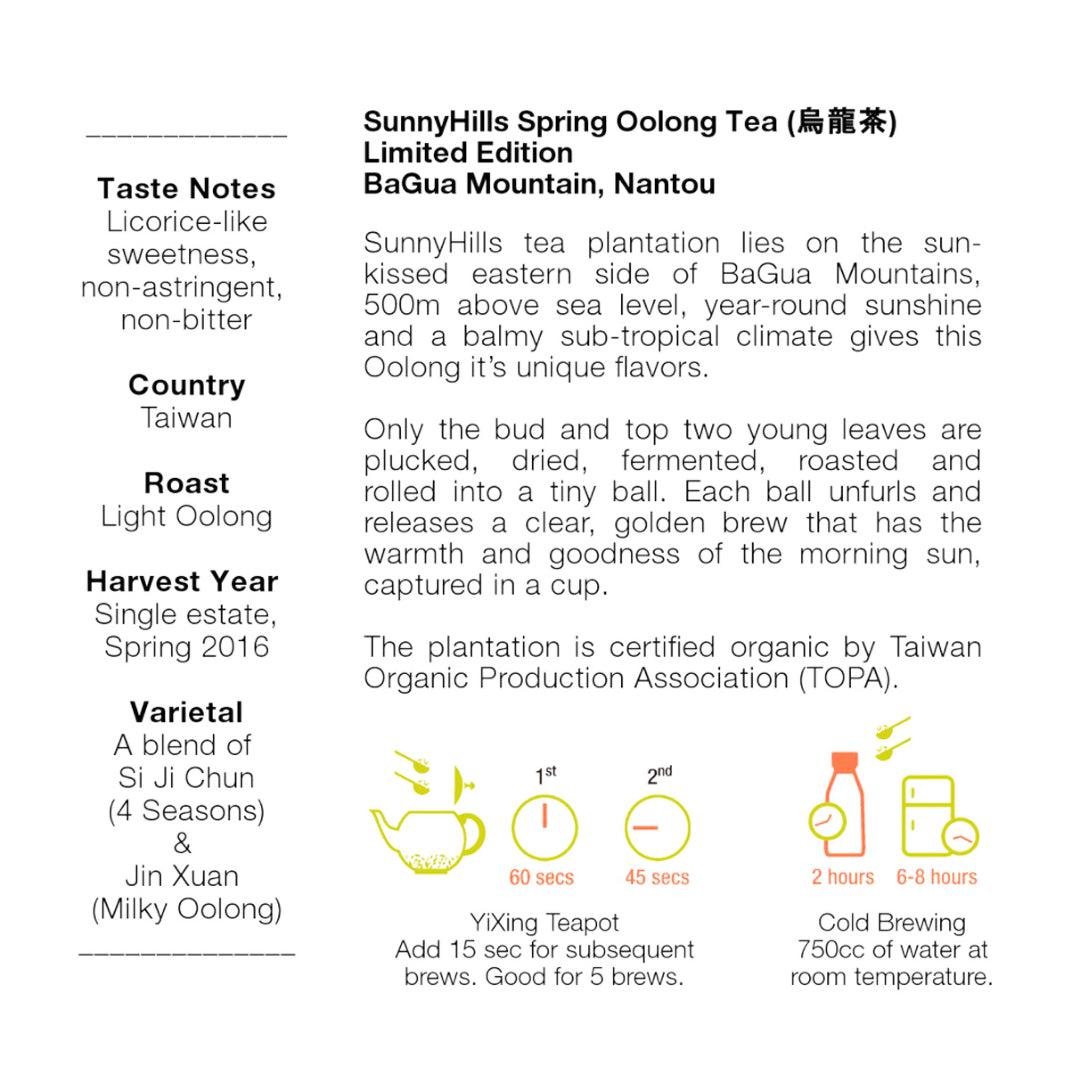 Oolong Tea (6 pkt) [Drip Bag]
Note: Sachet packaging may differ.
Packed in a convenient drip-bag design that allows the leaves to fully open, enjoy the full flavour of our unique Oolong Tea anywhere, anytime without needing a teapot or tea strainer.
SunnyHills tea plantation lies on the sun-kissed eastern side of BaGua Mountains, 500m above sea level. The year-round sunshine and balmy sub-tropical climate give this Oolong its unique flavors.
Only the bud and top two young leaves are plucked, dried, fermented, roasted and rolled into a tiny ball. Each bud and leaf of SunnyHills Spring Oolong Tea releases a clear, golden brew that has the warmth and goodness of the morning sun, captured in a cup.
The plantation is certified organic by Taiwan Organic Production Association (TOPA).
Taste Notes: Licorice-like sweetness, non-astringent, non-bitter
Roast: Light Oolong
Varietal: A blend of Si Ji Chun (4 Seasons) & Jin Xuan (Milky Oolong)
Delivery may be delayed due to peak seasons (festive and double digit sales days), bad weather, traffic conditions or other unforeseen circumstances.

Free Delivery (to 1 location, Singapore only) for any single order higher than SG$150.

For overseas delivery, please note that additional custom duties and other local charges may apply upon arrival. Please check destination country's regulations.
Special rates available for orders above $1,500. Please contact hello@sunnyhills.com.sg to find out more
Share