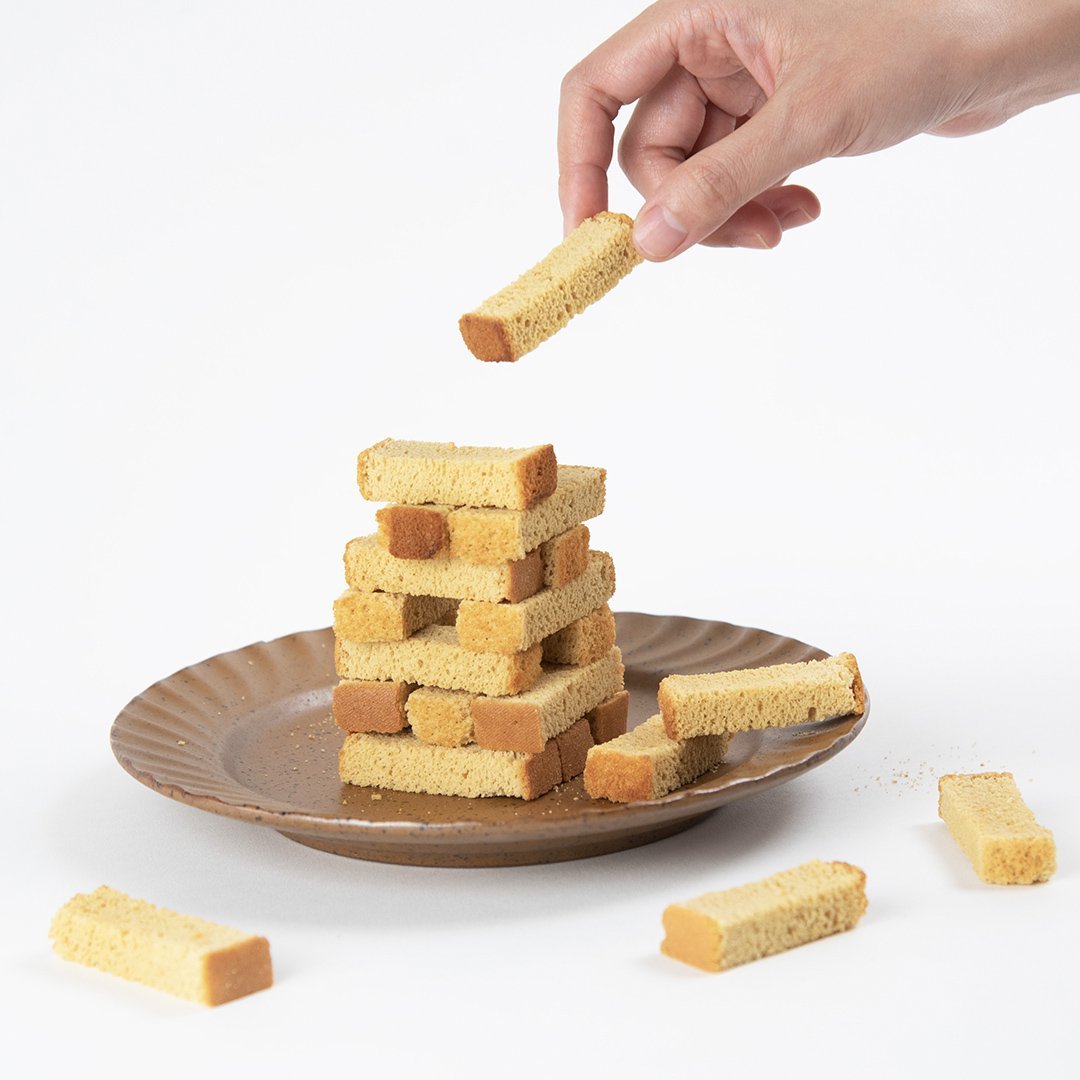 Best Before: Min 2 Weeks
Need a snack? Honey Cake Rusk is made with pure honey and a traditional castella cake technique which takes an hour for a skilled baker to bake. Finally, it's further baked dry for an addictive crunch. Way healthier than chocolates, candies and chips!
With every bite of the crunchy cake rusk accompanies a subtle sweet fragrance that leaves you wanting more.
Ingredients: Eggs, Flour, Sugar Cane Extract, Honey, Maltose
Serving Size: 50g
Nutrition Information (per packet): Calories 215kcal, Protein 5.5g, Total Fat 4.9g(Saturated Fat 1.4g, Trans Fat 0.0g), Total Carbohydrates 37.8g (Dietary Fiber 0.7g, Suger 17.7g), Sodium 68mg
Product contains gluten (wheat flour) & eggs.
Delivery may be delayed due to peak seasons (festive and double digit sales days), bad weather, traffic conditions or other unforeseen circumstances.
Free Delivery (to 1 location, Singapore only) for any single order higher than SG$150.
For overseas delivery, please note that additional custom duties and other local charges may apply upon arrival. Please check destination country's regulations.
Share