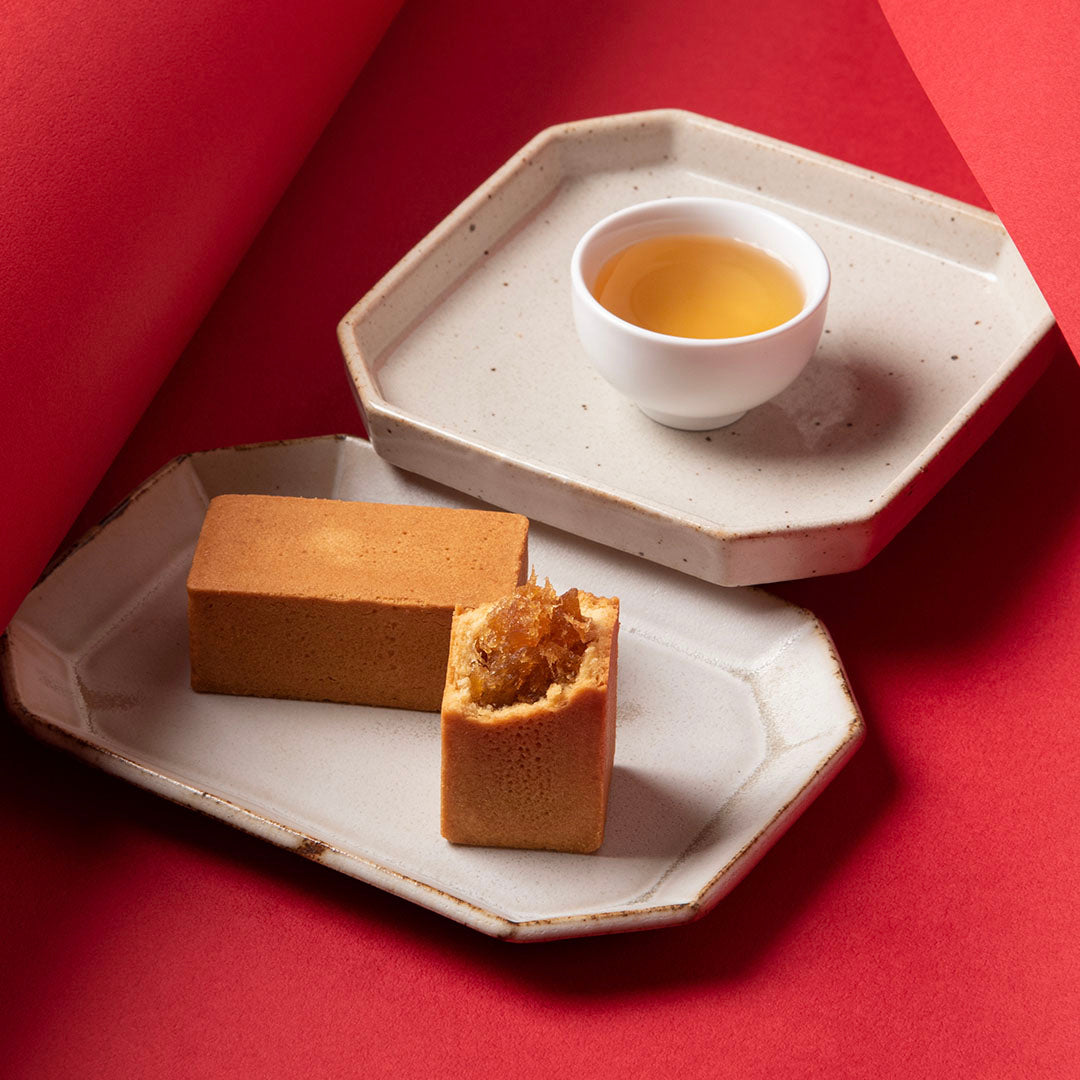 Pineapple Cake + Oolong Tea Gift Box
A crowd favourite among gift seekers, our Pineapple Cakes & Oolong Tea Gift Set consists of Pineapple Cake (10pcs) & Oolong Tea Drip Bag (10 sachets).

Best Before: Min 2 Weeks
Actual design of sachets, box and bag may differ due to seasonality
Best Pineapple Cakes from multiple blind-taste reviews, using only organically grown Taiwan native pineapples. Ranked #1 Pineapple Tart in Singapore by 8Days magazine and TODAY.
Our Pineapple Cakes are made with all-natural ingredients. No artificial additives or preservatives are used. Each Pineapple Cake is wrapped in a customized washi paper that seals out oxygen, humidity & almost all air molecules to seal in the goodness from all the premium ingredients used. 
Pair them with our "Song Bo Ling" Oolong Tea a golden brew that has the warmth and goodness of the morning sun, all captured within a cup. Only the bud and top two young leaves are plucked, dried, fermented, roasted and rolled into a tiny ball.

Our Oolong Tea comes in a convenient drip bag design which allows the tea leaves to fully open when brewed. Each tea bag can be brewed up to 2-3 times.
Note: Actual design of box and bag may differ due to seasonality
Delivery may be delayed due to peak seasons (festive and double digit sales days), bad weather, traffic conditions or other unforeseen circumstances.

Free Delivery (to 1 location, Singapore only) for any single order higher than SG$150.

For overseas delivery, please note that additional custom duties and other local charges may apply upon arrival. Please check destination country's regulations.
Special rates available for orders above $1,500. Please contact hello@sunnyhills.com.sg to find out more
Share